Media psychology gets things done

 
Technologies come and go.  Human needs stay the same.  I consult with companies on a variety of media projects.  Psychology gets powerful results. For more information, please contact me.
Recent projects include:
Constructing transmedia brand stories
Transitioning brand archetypes
Building the consumer narrative
Engaging and developing your audience
Applying neuroscience to design
Learning to parent in a mobile world
Behavior change with selfies and wearables
---

  Interview: The Positive Use of Screentime for Kids
  Dr. Pamela Rutledge joined Dr. Jess Shatkin, MD and Dr. Lori Evans PhD. June 27, 2014. Sirius XM81  

Interview: The psychology of the #selfie
Dr. Pamela Rutledge joined host Larry Mantle on February 11, 2014
Interview: Selfies: Narcissism, Insecurity or Self Expression?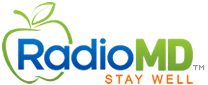 Dr. Pamela Rutledge  joined hosts Michelle King Robson and Dr. Pamela Peeke, MD on January 9, 2014 to talk Selfies.