Media psychology is powerful 
Technologies change.  People don't.  Media psychology delivers the 'why.'  Success in media design, development and  messaging is about using psychology, whether you're creating commercial projects or advocating for social change.  I consult with companies on a variety of media projects because applying the fundamentals of media psychology gets powerful results. For more information, please contact me.
Recent projects include:
Constructing transmedia brand stories
Transitioning brand archetypes
Building a consumer narrative
Engaging and developing your audience
Applying neuroscience to design
Learning to parent in a mobile world
Behavior change using selfies and wearables
What is media psychology?
Media psychology is the application of psychological theory and research to media and technology use, development and impact.  My model deconstructs human experience into three main areas: cognition, emotion and what we can't see (biological and neurological impact).  For a longer explanation,  contact me.
---

  Interview: The Positive Use of Screentime for Kids
  Dr. Pamela Rutledge joined Dr. Jess Shatkin, MD and Dr. Lori Evans PhD. June 27, 2014. Sirius XM81  

Interview: The psychology of the #selfie
Dr. Pamela Rutledge joined host Larry Mantle on February 11, 2014
Interview: Selfies: Narcissism, Insecurity or Self Expression?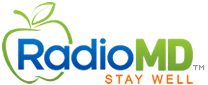 Dr. Pamela Rutledge  joined hosts Michelle King Robson and Dr. Pamela Peeke, MD on January 9, 2014 to talk Selfies.