Success in the digital world isn't about the tools, it's about engagement.  Engagement comes from a process of knowing who you are, identifying your audience and figuring out their goals and needs.  It's multi-dimensional storytelling–telling your story so it resonates with the ones that matter to your customers.  Psychology is the key to identifying these fundamentals no matter what the platform, medium or technology, from point-of-purchase to augmented reality.  I consult with companies on a variety of media projects. For more information, please contact me.
Creating and telling powerful brand stories 
Building a consumer narrative
Using Psychology to Engage and Develop Your Audience
Applying Neuroscience to Content Design
Parenting in a Mobile World
How Twitter, Flash Mobs and Selfies Make the World a Better Place


---

  Interview: The Positive Use of Screentime for Kids
  Dr. Pamela Rutledge joined Dr. Jess Shatkin, MD and Dr. Lori Evans PhD. June 27, 2014. Sirius XM81  

Interview: The psychology of the #selfie
Dr. Pamela Rutledge joined host Larry Mantle on February 11, 2014
Interview: Selfies: Narcissism, Insecurity or Self Expression?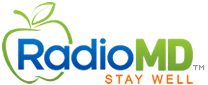 Dr. Pamela Rutledge  joined hosts Michelle King Robson and Dr. Pamela Peeke, MD on January 9, 2014 to talk Selfies.